Why Visit Chin Swee Caves Temple When in Genting Highlands – Who says visiting houses of worship can only be done by people who embrace the related religion?
Of course not, it even sounds weird! Visiting houses of worship can add and enrich the experience and knowledge of travelers with its distinction and uniqueness instead.
When my friends and I traveled to Genting Highlands, Chin Swee Caves Temple was one of our lists to visit.
It felt exciting to be here since not only does this temple a place of worship but it gives you a scenic view. I actually can stay longer enjoying the beauty and the wonders of nature as well as the cool air.
How to get Chin Swee Caves?
Chin Swee Caves Temple is located 4,600 feet above sea level and at the most scenic site of Genting Highlands. It is on sharp, rocky slope near the peak of Resorts World Genting.
We visited this temple by taking Awana SkyWay Gondola from SkyAvenue Station and we alighted at Chin Swee Caves Station. It only takes six minutes and you just need to take escalators to the temple grounds.
Don't forget to keep your Awana SkyWay ticket as you can use the same ticket to continue your journey either to the peak or to Awana Station. Check my experience riding Awana SkyWay Glass-floor Gondola.
Another alternative to get this temple is by road. You can take a bus or drive your own car for about 5 – 10 minutes and park them in its bays.
What attractions are offered?
Besides a place for worshipping for Buddhists, Chin See Caves Temple offers some attractions including Sky Terrace where guests can take a leisurely walk among "clouds in heaven" and enjoy the lush green 130-million-year rainforests, the 15-meter high statue of Buddha, and the large statue of Kwan-yin.
See Also: 15 Photos to Excite You to Visit Resorts World Genting, Malaysia
Right at the entrance, the beautifully-carved Nine-colour Dragon Wall of Luck greets visitors to Chin Swee Caves Temple.
Each of different dragons has different shades of color and according to Chinese folklore, each color represents a special type of luck!
There's also the iconic nine-storey Pagoda decorated with figurines of Buddha. Inside the Pagoda are 10,000 "blessing lamps" installed for devotees to get them blessed. Currently, there are only 2,000 lamps left.
If you are tired enough and want to take some rest, you can unwind in the gazebo near the temple.
See Also: 12 Reasons to Visit Resorts World Genting, Malaysia
As we know Buddhist people believe in karma and reincarnation and no exception in this temple. Probably, the most popular tourist attraction at Chin Swee Caves Temple is the educational Journey to Enlightenment that depicts the 10 Chambers of Hell.
According to Chinese beliefs, the soul of a dead person would be sent to the First Chamber of Hell and his past deeds would be screened by Chin-Kwong-Wang, the King of the First Chamber.
He would decide whether or not and where he should receive punishment. A good soul would be sent for rebirth in the Heavenly Realm and an evil soul would be sent to one of the remaining nine chambers of Hell. Each chamber is empowered to impose various degrees of punishment.
What facilities are possessed?
An area named Goh Tong Hall, part of the Chin Swee Caves Temple consists of 110 rooms – 93 triple rooms and 17 double rooms – is functioned for meditation, retreat, and self-discovery. All of the rooms are equipped with basic facilities such as ceiling fan, standing shower, and luggage racks.
The Chin Swee Caves Temple also boasts two meeting rooms and Goh Tong Meditation Hall which is able to accommodate 300 people comfortably to hold various events such as weddings, group meditation, and so on.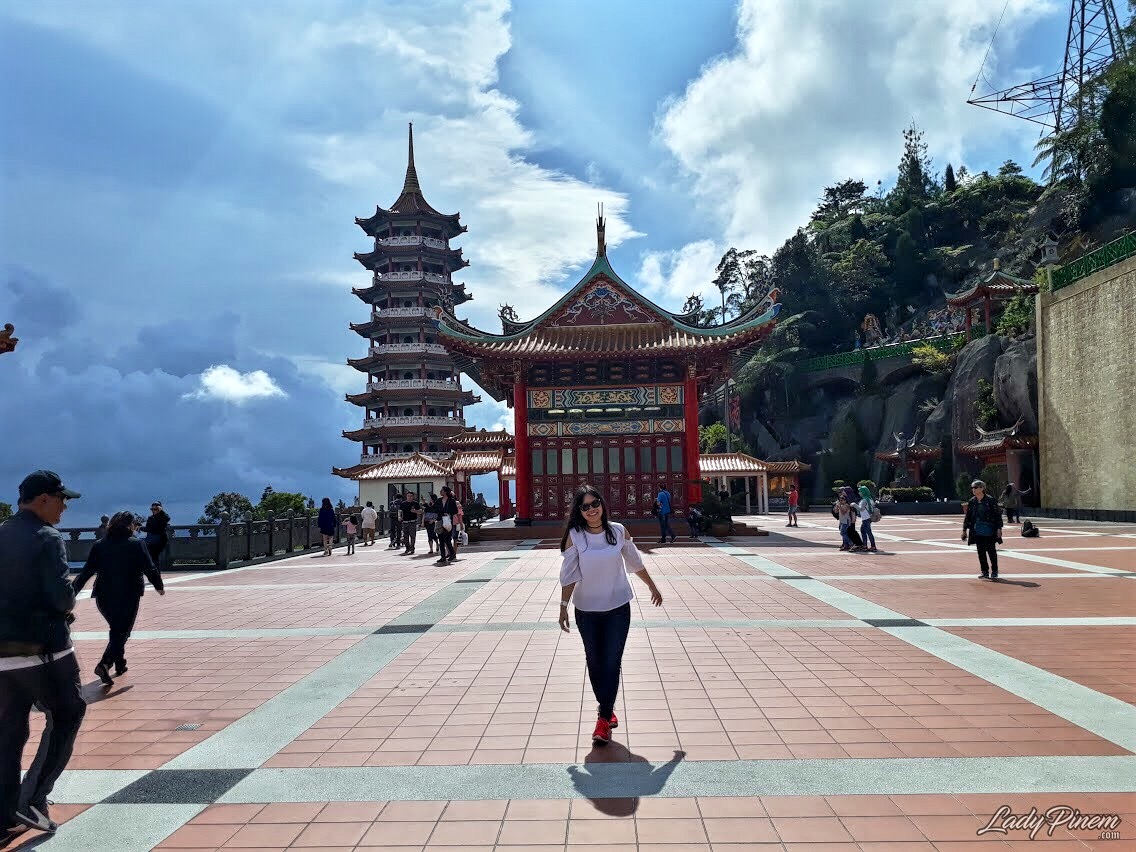 If you are in Genting Highlands and looking for a place to escape from hustles and bustles of city life, just give a try to visit Chin Swee Caves Temple for the ultimate serenity and peaceful environment.  
---
Chin Swee Caves Temple Location
[map src="https://www.google.com/maps/embed?pb=!1m18!1m12!1m3!1d3982.7419705670945!2d101.78627131475805!3d3.412949997515756!2m3!1f0!2f0!3f0!3m2!1i1024!2i768!4f13.1!3m3!1m2!1s0x31cc141a38e3dcab%3A0xb80938ac9763c08b!2sChin+Swee+Cave+Temple!5e0!3m2!1sen!2ssg!4v1511425349571″]